THE AMERICA FIRST NEWS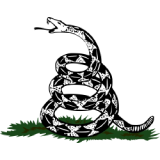 Sep 29, 2023  |  
0
 | Remer,MN
Sponsor: 
WISH-TEXT.COM
 Craft Personalized Messages With Ease! Wish It? Text It!
Sponsor: 
WISH-TEXT.COM
 Craft Personalized Messages With Ease! Wish It? Text It!
Chris Van Buskirk
---
---
The need to shutter Compass Medical became clear at the end of May and facilities were closed out of "necessity" after plans to continue operations "collapsed," the president of the Compass Medical board of directors said in an emailed statement on Saturday.
Board President Dr. Bruce Weinstein did not offer any more details about what brought the company to its breaking point, which was suddenly made public earlier this week. In a brief response to Herald follow-up questions, Weinstein said specific details about what pushed Compass Medical over the edge were protected by "various" non-disclosure agreements.
"Compass Medical's closure became a necessity on Friday, [May 26] when our plan to continue operations collapsed," Weinstein said. "Since that time, Compass has mobilized its limited remaining resources to stand up a website to assist patients locate their providers, to preserve the medical records and access to them after our closure, and to provide a plan to assure continuity of care for our 70,000 patients including the provision of on-call coverage during this transition."
State officials, including Gov. Maura Healey and Attorney General Andrea Campbell, have said they are looking into the abrupt closure of the 450-employee company. Compass Medical announced in a statement on its website Wednesday that it would shut down, a move that left many patients scratching their heads and scrambling to secure primary care.
The closure has prompted at least one lawsuit from a former patient, Abington's John Callanan, who accused Compass Medical of "patient abandonment" and shutting down "without any prior notice" to patients.
But in the Saturday afternoon statement, Weinstein said the company has worked to find landing spots for all their primary care providers and specialists. And they have "worked, to the best of our ability," to provide resources to assist employees in finding new jobs.
"We have been in regular contact with the appropriate state agencies to review and refine our plan, made modification to this plan per their recommendations, and have worked to secure funding to support the transition plan following our closure," Weinstein said in the email.
Speaking to reporters at the State House on Thursday, Healey called Compass Medical's decision to close its doors "concerning and distressing."
"I think I appreciate the real distress that causes for patients out there affected by this," Healey said. "We are working closely with our secretary of Health and Human Services, who has already reached out to learn more information about what is going on, and what can be done to ensure that patients continue with care. That continuum of care is so, so important."
Weinstein said once it became clear "closure was unavoidable" at Compass, officials there started to focus on making sure that patients could transition to new practices, "knowing that disruption was inevitable but committing all our resources to help mitigate where we could."
"Throughout this effort, our management and our extended teams have acted diligently and responsibly in extremely difficult and sad circumstances and, at all times, focused on the needs of our patients," he said.
Others view the timeline of events in a different light.
Attorney Jonathan Sweet, who is representing Callanan in the lawsuit against Compass Medical, said Weinstein did not address the process for notifying patients of the company's decision to close.
"I find it implausible that on [May 26], they all of a sudden said, 'Oh, my God, we need to close tomorrow.' This is a huge operation," Sweet told the Herald on Saturday. "And these kinds of discussions would have to be taking place well in advance for this to happen."
Compass Medical was convicted on 10 counts of fraud in October 2022 and ordered to pay a Dallas-based medical group $16.4 million. Compass had originally sued Steward in 2017 over failure to pay bonuses to doctors and make rental payments, but jurors sided with Steward, instead finding Compass liable for fraud.
Sweet points to that settlement — which could reach even higher as court proceedings play out — and the associated financial pressures as one reason the business decided to close.
Weinstein declined to comment on the lawsuit with Dallas's Steward Medical Group.
"The court has yet to issue a final judgment regarding the verdict and damages have not yet been confirmed. Compass still has a substantial claim against Steward which the court has yet to hear," he said in a follow-up email to the Herald. "These details are publicly available."
Attorney Howard Cooper, a partner at Todd & Weld who represented Steward during a 15-day trial in Boston, told the Herald earlier this week that it is unclear who will pay the $16.4 million settlement owed to Steward Medical Group."
But as far as Compass Medical's legacy is concerned, Weinstein said he is "immensely proud" of former employees and "profoundly grateful" for their work.
"While our company is closing, our providers will continue caring for patients at various practices throughout our region," he said. "Through these providers and their new practices, and ultimately the teams that will continue to support them, I am confident that Compass's legacy of high-quality patient care will continue throughout Southeastern Massachusetts."
Note: You can use @chatbot mention tag to interact with ChatGPT language model in comments. Neither your comment, nor the generated responses will appear in "Comments" or "News & Views" streams.