THE AMERICA ONE NEWS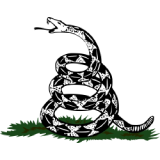 Dec 9, 2023  |  
0
 | Remer,MN
Sponsor: 
WISH-TEXT.COM
 Personalized AI Greeting and Sympathy Cards for the Social Media.
Sponsor: 
WISH-TEXT.COM
 Personalized AI Greeting and Sympathy Cards for the Social Media.
Tribune News Service
---
---
On his way to a record-breaking 2022 season, one in which he rushed for 1,143 yards and eight touchdowns while creating a YouTube amusement park, Justin Fields made it perfectly clear. Those rushing exploits were fun and all. But his elevator to stardom as an NFL quarterback must be powered by his growth as a passer.
Sure, Fields acknowledged a slight bit of disappointment in finishing 63 yards shy of Lamar Jackson's single-season rushing record for a quarterback. "Of course," he said the day after the Bears' last-place season ended. "But that's a rushing record. And I'm a quarterback. That would've been cool to have. But I'm not really into records like that. If there was one record I'd like to break, it'd be a passing record.
"We'll see if we can get that done in the near future."
Fields will get no arguments from his coaches, who day by day, practice by practice, meeting by meeting continue pushing him to sharpen his pocket presence, overall game awareness and decision making.
Not a day goes by at Halas Hall where the words "rhythm and timing" aren't repeated as the Bears offense tries to enliven a passing attack that averaged a league-worst 130.5 yards per game last season. It's Fields' job to catalyze those efforts, orchestrating the rhythm that creates the timing that then leads to consistent production.
Last season? That production through the air was meager. For myriad reasons, the passing attack was discombobulated and unreliable. Fields topped 175 passing yards in only four of his 15 starts. As a team, the Bears could have doubled their passing yardage total and still finished 54 yards short of the league-leading Kansas City Chiefs.
In 10 of 17 games, they failed to score more than 20 points.
Yet the Bears still led the NFL in rushing, thanks in big part to Fields' improvisational skills and athletic artistry when passing plays broke down.
Remember the 61-yard scramble score against the Miami Dolphins? Or the 55-yard TD dash away from the entire Green Bay Packers defense? Or the Six Flags-worthy 39-yard run against the Eagles filled with acceleration and corkscrews and dizzying spins?
As an athlete, Fields still seems as if he was drawn up by Marvel. He is a speed demon capable of leaving defenders in a cloud of smoke, like he did on three touchdown runs of more than 50 yards. He also seems to have the pulverizing power of a battle tank, able to eliminate would-be tacklers with his strength. For those who have forgotten, cue up the exhilarating 1-yard touchdown Fields scored against the Detroit Lions in Week 10, demolishing safety DeShon Elliot so badly at the goal line that the veteran missed the rest of the game and the next several days with a concussion.
The Bears always will embrace those gifts and have every intention of using them to their advantage. But as magical as Fields has been and will continue to be in spurts as a runner, he is now crossing the bridge into a critical 2023 season in which his coaches have ordered him to understand the best ways to harness those talents.
For the offense to be successful next fall, Fields' fireworks shows as a scrambler cannot be canceled. But they will need to become less frequent with the quarterback understanding when to light the wick and when to hold back.
Matt Eberflus has emphasized the need for Fields to understand the best situational uses of his scrambling skills — on third downs to move the chains or in the red zone to produce points.
"Run it when we need to," Eberflus reiterated again at OTAs last month.
Overextending much beyond that will become too risky.
"He won't last," one league source said last week. "Plain and simple. It'll become a game of Russian roulette."
On numbers alone, Fields' 160 rushing attempts last season alarmed Bears coaches, who understand his long-term value to the franchise and the dangers associated in letting him run wild too frequently.
Perhaps equally important, Fields is gaining a better feel for how to preserve valuable mental and emotional fuel throughout a game so he can remain fresh and focused for the critical stages of close games and, hopefully, for the stretch run of an 18-week season.
Offensive coordinator Luke Getsy framed the matter well Wednesday, praising Fields for his running talents while establishing guidelines.
"Most of that is a natural thing once you're in the moment," Getsy said. "But the decision-making, we're working on every single day. The timing and rhythm we're working on every single day. And lastly, (it's understanding) the situation you're in.
"Putting that all together, you're just increasing your football IQ so you know better when to take those opportunities and when not to. Because there are plenty of times on film when he shouldn't (scramble) and even though it worked out for us, in the long run, there's a better decision. There's a better way."
To be clear, Getsy emphasized his traffic signal for Fields will be yellow far, far more often than it will ever be red.
"There are times I can coach and say, 'You should do this,' but his instincts tell him to do something else and we have to trust that too," Getsy said. "By no means will I ever make that guy robotic. I don't believe in doing that with any player. But there is a way to refine it all and improve our decision-making and (improve) the trust in our timing and rhythm. We'll take it from there."
Quarterbacks coach Andrew Janocko is another voice in Fields' ear on the topic and believes that, while there is no substitute for real game experience, creating situational passing reps throughout spring practices has tested Fields in valuable ways and provided experiences that can be reviewed and discussed in the classroom.
"It's just understanding the game of football itself, understanding the NFL game and then understanding the situation within the situation," Janocko said.
To that end, the Bears continue challenging Field to reach certain checkpoints as the offseason leads to training camp which will then carry the offense into the regular season. Eberflus has stressed the need for the Bears to improve on their league-low 223 completions from last season while pushing for more explosive plays in the passing game.
"We know that we ran the ball well," Janocko said. "We know Justin has special talents doing that. So now where are our weak spots at? And are we seeing growth there? Are we seeing growth within his progressions? Are we seeing growth as he continues to understand the offense? If we're seeing that, then yeah, we'll be happy with where we're going."
Wherever the Bears go in 2023, Fields will take them there. They just hope that the quarterback's legs won't have to do too much of the work.
()