THE AMERICA ONE NEWS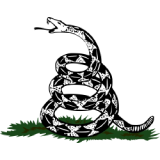 Dec 2, 2023  |  
0
 | Remer,MN
Sponsor: 
WISH-TEXT.COM
 Personalized AI Greeting and Sympathy Cards for the Social Media.
Sponsor: 
WISH-TEXT.COM
 Personalized AI Greeting and Sympathy Cards for the Social Media.
Steve Hewitt
---
---
By their own assessment, the Celtics submitted an F this season.
"We failed," Jaylen Brown said after the Celtics' Game 7 loss to the Heat.
"We failed," agreed Al Horford. "Because we wanted to win a championship. That was our goal."
Certainly, the Celtics – with the most talented and deepest roster in the NBA, and the clear title favorites after their NBA Finals run a year ago – fell short of expectations. The season will be remembered as a huge missed opportunity after a path was cleared for them to return to the championship round only to fall to the eighth-seeded Heat. Fighting back from an 0-3 series deficit in the Eastern Conference will go down as a footnote.
Just like their season, it was impressive, but just not good enough.
As the Celtics continue to lick their wounds and watch the Finals from home, the final grades are in from a promising but ultimately disappointing year:
Coaching/Management
Joe Mazzulla
Regular season: B+
Playoffs: C
Thrown into an impossible situation, promoted as a first-year head coach after Ime Udoka's sudden season-long suspension days before training camp, Mazzulla did a good job keeping the locker room together and performed admirably throughout the regular season despite his questionable timeout usage and several growing pains. But there was too much of a reliance on 3-point shooting and a lost defensive identity that was ultimately the Celtics' downfall in the playoffs. Mazzulla's inexperienced and flaws were exposed in the postseason and some poor decisions cost the Celtics critical games, though he should get some credit for helping the team off the mat in the Eastern Conference Finals and nearly overcoming a 0-3 series deficit. His shortcomings, however, put the C's in that position to begin with.
Brad Stevens
Grade: B+
The C's president of basketball operations deserves praise for building a roster that was seemingly championship ready and the favorites to do so. The offseason trade for Malcolm Brogdon was a great deal that addressed a key weakness that hurt the Celtics in the NBA Finals a year ago, and the Derrick White trade from a year ago proved especially shrewd. It's hard to find much fault in Stevens with how this season went. But a failure to add to Mazzulla's coaching staff after the midseason departure of respected assistant Damon Stoudamire ultimately loomed large for the rookie head coach, even if Stevens said they tried.
Starters
Jayson Tatum
Regular season: A-
Playoffs: B+
The image of the Celtics superstar turning and spraining his ankle on the first play of Game 7 against the Heat before playing through it as a shell of himself will represent a great what-if of this season. Tatum was brilliant for a lot of this season. He surged out of the gate and became an MVP frontrunner. He saved the Celtics with a signature 51-point performance in Game 7 over the Sixers. He was deservedly a first-team All-NBA selection. His overall game and playmaking improved. But the 25-year-old couldn't quite put it all together for the ultimate breakthrough. Extended shooting woes led to him fading a bit in the second half, and his postseason run left something to be desired, with a painful end.
Jaylen Brown
Regular season: B+
Playoffs: C
The enduring memory – at least for the start of this summer – of Brown's season will be his Game 7 dud, when he coughed up eight turnovers and had one of his worst performances at the worst time. From a macro view, Brown evolved into his best season yet, posting career highs in several offensive categories as he cemented himself among the league's best players with a second All-Star nod and his first career All-NBA selection as a member of the second team, which could earn him a big payday this summer. But after he was the Celtics' best player in the Finals last June, Brown shrunk on the biggest stage this year with a woeful Eastern Conference Finals, where his weaknesses as a ball-handler and playmaker were exposed and led to an early exit.
Marcus Smart
Regular season: B
Playoffs: B
The reigning Defensive Player of the Year, by his own admission, took a step back on that end this season, which contributed to the Celtics' inconsistent play on that end even if he certainly wasn't 100 percent healthy – he usually isn't – for most of the season and the playoffs. He picked up his defense in the playoffs, and he had some brilliant performances on both ends of the floor. Smart, more than he ever has in his career, seemed to really understand his role offensively as a facilitator and pass-first guard to set up Tatum and Brown. But he couldn't rescue them from the stagnation and poor late-game execution that led to some painful playoff losses.
Al Horford
Regular season: B
Playoffs: C+
The Celtics did their best to save the 36-year-old Horford by resting him on the second night of back to backs during the regular season as he remained a starter of a team that won 57 games and a fixture of Mazzulla's high-powered, shooting-focused offense. Horford shot a career-best 44.6 percent from downtown as he made a home in the corner. But even with the extra rest, it seemed that Horford wore down a bit over the course of the postseason. He turned back the clock with some standout defensive performances against Joel Embiid in the second round, but looked like he ran out of gas after, as his 3-point shooting dipped to 29.8 percent over the three playoff rounds.
Derrick White
Regular season: A
Playoffs: B+
After noticeably and admittedly being hesitant after joining the Celtics at the 2022 trade deadline, White was comfortable and often Boston's third-best player this season behind Tatum and Brown. His defense was a constant, as he was deservedly named to the All-Defensive second team, and he routinely stepped up on the offensive end when the Celtics needed him. He played in every game this season and was the Celtics' most consistent player. And while he seemed to disappear during the second round, White is the biggest reason why the Celtics came back to force a Game 7 against the Heat. It's fair to wonder how the C's would have fared without White this season.
Bench
Malcolm Brogdon
Regular season: A
Playoffs: B-
In simple terms, Brogdon did what he was brought to do. Acquired last July to give the Celtics a scoring and playmaking punch off the bench that they sorely needed, Brogdon sacrificed playing time and happily accepted his role. He took on the responsibility of leading Boston's second unit and gave the C's an added scoring threat – whether it was strong drives to the rim or shooting a career-best 44.4 percent from 3-point range – as he was named the NBA's Sixth Man of the Year. It wasn't all roses for Brogdon. He stood to improve defensively and he suffered an injury at the worst time that made him a non-factor in the Eastern Conference Finals. But for the most part, he produced.
Robert Williams
Regular season: B
Playoffs: B
When healthy, Williams is one of the Celtics' biggest X-factors and he showed that in spurts this year, none more important than when he turned the Sixers series around after being inserted back into the starting lineup for Game 6. But that remains Williams' biggest issue: Staying healthy. The center missed 47 regular season games – including the first 29 games of the year due to his knee surgery in September – and the C's were very cautious with his workload throughout the season. His impact was undeniable, as he produced a 105.0 defensive rating and plus-11.4 net rating, both team-bests during the regular season.
Grant Williams
Regular season: C+
Playoffs: B
What a fascinating season for Williams, who played well to start the season before falling out of the rotation during the second half, only for him to come back and produce some pivotal playoff performances. It was certainly an underwhelming year for the fourth-year forward, who basically bet on himself as a looming restricted free agent but wasn't as consistent as he needed to be. But he stayed professional through uncertainty and frustration of losing minutes and showed several flashes of the impact he can make. He was a 45 percent 3-point shooter in the playoffs and his defensive versatility paid dividends in a few playoff games.
Sam Hauser
Regular season: C+
Playoffs: Incomplete
After Danilo Gallinari tore his ACL in August – and ultimately missed the entire season – Hauser emerged to fill a role as a shooter off the bench. The second-year wing started the season hot and remained in the rotation throughout most of the season but his production declined – including a long slump in the middle of the year – and opponents hunted him defensively. Though he sometimes performed admirably in those moments, Mazzulla ultimately didn't trust him enough to give him significant minutes in the playoffs.
Payton Pritchard
Regular season: C+
Playoffs: Incomplete
Pritchard fell completely out of the rotation thanks to the arrival of Brogdon and he voiced his frustrations about his role throughout the season. Still, the third-year guard maintained professionalism despite logging a career-low 13.4 minutes per game and seemed to produce more times than not whenever Mazzulla turned to him for a spark off the bench or when the Celtics were shorthanded.
Blake Griffin
Regular season: B-
Playoffs: Incomplete
Well past his prime, Griffin was added just before the season to give the C's some more frontcourt depth. He gave them spot starts and bursts of energy throughout the season – he finished with a team-best 15 charges drawn– and his impact was probably most felt as a valuable locker room presence. It seemed that he fit perfectly the role the Celtics viewed for him.
Luke Kornet
Regular season: B-
Playoffs: Incomplete
Kornet was extremely serviceable and valuable as a depth piece in Boston's frontcourt with Robert Williams missing significant time and Horford missing back to backs.
Mike Muscala
Regular season: Incomplete
Playoffs: Incomplete
Acquired from Oklahoma City at the trade deadline to give the Celtics more size and shooting, Muscala never cracked the rotation.
Incomplete: Justin Champagnie, JD Davison, Mfiondu Kabengele