THE AMERICA ONE NEWS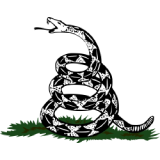 Dec 9, 2023  |  
0
 | Remer,MN
Sponsor: 
WISH-TEXT.COM
 Personalized AI Greeting and Sympathy Cards for the Social Media.
Sponsor: 
WISH-TEXT.COM
 Personalized AI Greeting and Sympathy Cards for the Social Media.
Tribune News Service
---
---
The Yankee legions are exasperated.
They have seen enough of this aging, non-athletic, unexciting Yankee team that is about to miss the postseason for the fourth time in the last 11 years despite the highest or second highest payrolls throughout, and they want the principal architect, Brian Cashman, fired.
They have looked up and down the lineup and what they have seen is the Orioles and Rays in particular have better, mostly younger, more athletic players on both sides of the ball at catcher, first base, shortstop, third base and left field. They see in Aaron Judge and Clarke Schmidt the only two homegrown players of consequence on this team and wonder why the Yankee player development department has failed so miserably for so long.
Back in March Hal Steinbrenner said you shouldn't have to spend $300 million to win a title and he was right. You shouldn't have to spend $300 million (or in the Yankees' case $280 million) to finish last (where they were entering the weekend) either. That's all on Cashman but he's not going anywhere. Unlike his father, when the Yankees fail, Hal doesn't look to hold people accountable; doesn't like firing people, which is why Cashman, despite all that payroll at his disposal, has not won a title since 2009 but remains the eternal Yankee GM. (If the Yankees fail to make the postseason, however, I suspect Cashman will have no choice but to throw Aaron Boone over the side of the boat.)
We could go through the litany of Cashman trades gone bad that brought the Yankees to this point (anyone check lately what Ezequiel Duran, Cashman's sacrifice for Joey Gallo in 2021, is doing in Texas?), but the one that is most responsible for both the lack of athleticism on the field and the payroll glut that threatens to handcuff them in the free agent market next winter was the December 2017 deal which brought Giancarlo Stanton and the 10 years, $295 million remaining on his contract from Derek Jeter's Marlins.
At the time of the trade, while Cashman and the Yankee front office were decking halls with boughs of holly over bringing a slugger of Stanton's magnitude to the Bronx (even though they were the only team Jeter could get to bid on him), I wrote that "this deal is destined to give the Yankees more regret than the second Alex Rodriguez contract" while pointing out the fact of baseball life that players begin to break down at 32 and that Stanton, who'd already had a history of injuries, would be pulling down roughly $29 million a year through age 37.
Stanton is also the symbol of everything that's wrong with this Yankee roster construction. Cashman's mentor Gene Michael, whose principal tenets for success were high on-base percentage, grinding at-bats and left-handed hitting at Yankee Stadium, would be appalled at this Yankee team, which is almost entirely right-handed and which ranks 25th in baseball in on-base percentage. With Stanton, Anthony Volpe, and whoever's catching, all hitting under .230, the Yankees also rank 29th in batting. And should we add they're also 22nd in stolen bases?
If Hal Steinbrenner is not obliged to make a move with Cashman, he should at least have to recognize that Cashman's analytical philosophy is failing — throughout the organization. If he talks to Brian Sabean, the Yankees' new senior adviser who won three world championships in San Francisco without the benefit of any analytics spread sheets, I'm sure he would find some enlightenment on how to evaluate players.
If Cashman isn't going, the very least that needs to be done with the Yankees is to clean house in the failed analytics and player development departments, from assistant GM Michael Fishman, player development chief Kevin Reese and baseball operations director Matt Ferry, whose main claim to baseball relevance is said to have been the BFF of Hal Steinbrenner's nephew, Stephen Swindal, who works in the player development department.
These are the people who presumably raved about the catching skills of Ben Rortvedt (.107), and the versatility of Franchy Cordero and have made everyday players of "4-Aers" Billy McKinney and Jake Bauers — all of them analytics poster boys — in the absence of any top quality prospects coming out of Reese's player development department.
In that respect, however, it is curious why, even though he's right-handed, the Yankees have failed to promote Everson Pereira, the 22-year old Venezuelan who's having an excellent year at Triple-A, and just install him in left field? Or Austin Wells, the lefty swinging catcher who they drafted in the first round in 2020 and scouts think will have 15-20 homer power in the big leagues but is still a work-in-progress behind the plate? There are black holes in left field and at catcher so why don't the Yankees see what they have in these two?
In the meantime, you have to also wonder just what will it take for Hal Steinbrenner to realize Cashman's analytics philosophy ain't working? Maybe $280 million for last place?
Leave it to the dysfunctional Angeloses to throw a damper on this feel-good baseball season in Baltimore. Ever since Peter Angelos bought the Orioles in 1993, this once model baseball franchise under previous owners Jerry Hoffberger and Edward Bennett Williams has been mis-run into the ground with one embarrassing and destructive debacle after another, the latest being son John Angelos, who's taken over as the team's control person from his enfeebled father, suspending respected Orioles broadcaster Kevin Brown supposedly for telling the truth about the Orioles' recent futility against the Rays at Tropicana Field. And on top of that, John Angelos has gotten involved in a stubborn dispute with the Maryland Stadium Authority over the Orioles' lease at Camden Yards, which expires on Dec. 31, that is threatening the team's future in Baltimore. All this while the Orioles, and their exciting young core, are having their best season since 1983. In the turbulent 30 years of Angelos ownership, the O's have won but two division titles (and nothing more), while Peter Angelos managed to run off three of the most respected general managers in the game in Roland Hemond, Doug Melvin and Hall of Famer Pat Gillick, plus forcing the resignation of Davey Johnson right after he was named American League Manager of the Year in 1997 and alienating two of their greatest and most revered players, Hall of Famers Brooks Robinson and Mike Mussina. The Orioles can't get sold soon enough. … Bad enough the Rays' chances of making it to the World Series were likely scuttled with the news last week that their ace, Shane McClanahan, was lost for the season with a forearm issue that will probably require Tommy John surgery — which would make him the third Rays' starter this year to need Tommy John surgery, following Jeffrey Springs and Drew Rasmussen. But adding insult to injury Thursday night, the Rays lost to the Cardinals when they were shut out for eight innings on two hits by Matthew Liberatore, the 23-year-old lefty and 2018 first round draft pick whom they traded to St. Louis for Randy Arozarena in 2020.
()