THE AMERICA FIRST NEWS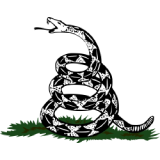 May 29, 2023  |  
0
 | Remer,MN
AM1.NEWS
The American Majority
The go-to-site for the news WE read. @am1_news
The go-to-site for the news WE read. : Created and operated in USA. Contact : support@am1.news : @am1_news
AM1.NEWS: The go-to-site for the news WE read : Contact: support@am1.news : Twitter @am1_news: The Internet of Us™ : AM1.NEWS
Tribune News Service
---
---
BALTIMORE — Aaron Hicks didn't play in the Yankees' 7-6 loss to the Orioles on Friday, yet his name still drew attention.
That's not the first time that's happened to the outfielder this year, as Hicks has taken a back seat to just about everyone on the Yankees' depth chart. That seat has come with a belt firmly fastened to the team's bench, save for a few starts on April 3 and 4. Aside from that, Hicks has just one other at-bat this season; he's 0-for-7 with a walk and three strikeouts.
Aaron Boone had two chances to use Hicks on Friday, but he instead chose Isiah Kiner-Falefa on both occasions. "IKF" is also hitting .000 and had never played the outfield in the majors before this season, but that didn't stop him from pinch-hitting for lefty-swinging right fielder Franchy Cordero — who homered earlier in the game — when the Orioles turned to southpaw Danny Coulombe in the sixth.
"I like the chance of IKF putting the ball in play there," Boone said afterward, adding that he yanked Cordero due to the left-on-left matchup. "He popped it up," with a runner on third.
Kiner-Falefa took over in center field, the position Hicks has spent the majority of his career at, while Aaron Judge shifted to right.
Boone then kept Kiner-Falefa in the game when the Yankees had two outs, a man on third and a chance to tie the back-and-forth game in the eighth. The utility man struck out.
When specifically asked why Kiner-Falefa received that at-bat instead of Hicks, Boone offered an explanation that said a whole lot more about the veteran outfielder than it did the manager's in-game strategy.
"We're looking for a hit in that spot," Boone said. "It's not an on-base situation, necessarily. It's more of a hit [situation], so I liked IKF there."
Both options are hitless this season, so it's not like Boone should be raked over the coals for the choice he made. However, the implication of that statement is that Hicks isn't good for anything more than a walk in the Yankees' eyes. And considering that Kiner-Falefa has received far more time in center field — Hicks actually hasn't played there yet in 2023 — it's also fair to question whether the Yankees prefer his inexperienced defense over what Hicks offers at this stage in his career.
While Boone has complimented the way Hicks finished spring training and repeated things along the lines of "He's going to play," the skipper has also noted that there are only so many at-bats to go around given the Yankees' current roster construction.
Oswaldo Cabrera, who went 3-for-4 with three RBI Friday, has earned everyday playing time, and left field is the best place for him to do that right now despite his versatility. Cordero, meanwhile, has made a strong first impression after signing with the Yankees on March 30. Then there's Willie Calhoun, another corner outfielder who was added to the Yankees' roster Saturday morning when Josh Donaldson hit the injured list.
And don't forget about Harrison Bader. He's expected to be sidelined with an oblique injury for a few more weeks, but he'll take over in center and further crowd the Yankees' outfield depth chart upon his return — if others at the position remain healthy.
At that point, could the Yankees cut their losses and designate Hicks for assignment?
If a move had to be made this instant, that would be the one that makes the most baseball sense given the team's apparent lack of use for the switch-hitter. Hicks is owed $30 million over the three remaining years of his contract, including 2023, so that could complicate matters, but the Yankees took a similar hit when they cut Jacoby Ellsbury loose in 2019. And unlike Joey Gallo, who only came with a half-season commitment last summer, the Yankees have not been able to find takers for Hicks after an offseason of trade rumors.
Hicks, who heard heavy boos during the Yankees' opening homestand, has expressed "a little bit" of frustration with his role to Boone during conversations they've had, according to the latter. Hicks went as far as telling The Athletic's Brendan Kuty that he has "no idea" what his role is on April 2.
With all this serving as a backdrop to Boone's illuminating comments and decisions on Friday, Hicks' future in the Bronx is becoming murkier by the day. For now, it seems the best he can hope for are scant starts.
But weeks from now? It's becoming easier and easier to see the Yankees making a financially costly — but roster unclogging — decision.
()
Note: You can use @chatbot mention tag to interact with ChatGPT language model in comments. Neither your comment, nor the generated responses will appear in "Comments" or "News & Views" streams.