THE AMERICA FIRST NEWS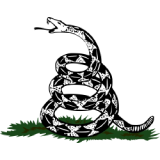 Oct 2, 2023  |  
0
 | Remer,MN
Sponsor: 
WISH-TEXT.COM
 Craft Personalized Messages With Ease! Wish It? Text It!
Sponsor: 
WISH-TEXT.COM
 Craft Personalized Messages With Ease! Wish It? Text It!
Jose Nino
---
---
On June 1, 2023, the United States Supreme Court issued an 8-1 ruling that determined that a union's intentional destruction of company property as a pressure tactic during a strike isn't safeguarded by federal law.
Labor activists have long argued that destroying company property during a labor dispute is fair game that has been protected by the law. However, as Matthew Vadum of The Epoch Times noted, companies such as Glacier Northwest, a concrete company, became a plaintiff in this case.
This new ruling will grant companies the power to file lawsuits against striking unions to hold them accountable for the damage they cause during labor strikes.
The US Supreme Court's decision in Glacier Northwest Inc. v. International Brotherhood of Teamsters Local Union No. 174 (court file 21-1449) grants the company the power to file a lawsuit against the union in state court. 
Justice Amy Coney Barrett wrote the majority opinion in this ruling. On top of that, Justices Clarence Thomas and Samuel Alito wrote concurring opinions. Justice Ketanji Brown Jackson was the only one who dissented.
The case dates back to August 2017, when cement mixer truck drivers decided to carry out a strike against Glacier. They loaded the vehicles with cement and left them on company grounds.
Per the union's account of the incident, drivers left the trucks' engines running to keep the cement from quickly hardening, rendering it useless, and potentially damaging the trucks' drums.
In its lawsuit, the company asserted that the union intentionally sabotaged Glacier's business and "coordinated with truck drivers to purposely time [a] strike when concrete was being batched and delivered" in an attempt  "to cause destruction of the concrete."
On the first morning of the strike, "Union representatives knew there was a substantial volume of batched concrete in Glacier's barrels, hoppers, and ready-mix trucks, [and] they called for a work stoppage."
A union official made a throat-slashing gesture to effectively announce a "sudden cessation of work."
The company claims the labor stratagem created"complete chaos" as it frantically worked "to dispose of the concrete in a timely manner to avoid costly damage to the mixer trucks and in a manner so as not to create an environmental disaster."
The strike continued for a week until a new collective bargaining agreement was hammered out.
Turning to Washington state law, the company took legal action against the union for deliberately destroying property. The union responded by asserting that claims turning to state law were implicitly preempted by the Supreme Court's ruling in San Diego Building Trades Council v. Garmon (1959).
The company contended that while the National Labor Relations Act (NLRA) upholds the right to engage in "peaceful methods of … economic pressure," it does not let a union to "enforce" its labor demands by way of "injury to property."
The state-level trial court ruled in favor of the union, ruling that the Garmon precedent protected the Teamsters from state tort liability for intentionally destroying property.
The Washington Court of Appeals reversed that decision by ruling that "the intentional destruction of property during a lawful work stoppage is not protected activity" as outlined by the NLRA.
However, the Washington Supreme Court overturned the ruling, upholding the trial court's dismissal of the company's lawsuit. It ruled that the union's deliberate destruction of private property was a "legitimate bargaining tactic" that supersedes Washington state law's interest in defending private property property.
The US Supreme Court reversed the Washington Supreme Court's decision and remanded the case "for further proceedings not inconsistent with this opinion."
While labor unions had their place during the Industrial era, when work conditions were hazardous and many business owners acted in an unscrupulous manner, these institutions have clearly worn out their welcome. Unions are parasitic, rent-seeking entities that disrupt productive economic activity while disproportionately benefiting the Left. Right-wingers must do everything possible to use state power to prevent unions from disrupting peaceful, productive labor. 
Note: You can use @chatbot mention tag to interact with ChatGPT language model in comments. Neither your comment, nor the generated responses will appear in "Comments" or "News & Views" streams.