THE AMERICA ONE NEWS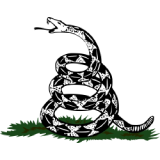 Dec 3, 2023  |  
0
 | Remer,MN
Sponsor: 
WISH-TEXT.COM
 Personalized AI Greeting and Sympathy Cards for the Social Media.
Sponsor: 
WISH-TEXT.COM
 Personalized AI Greeting and Sympathy Cards for the Social Media.
Monica Showalter
---
---
In the annals of wokedom and big corporate money, it looks like Black Lives Matter co-founder and former leader Patrisse Cullors has found herself on the outs.
According to the New York Post:
Warner Bros Television Group secretly ended a multi-platform deal with Patrisse Cullors, the former leader of Black Lives Matter, The Post has learned.
The Post can reveal no shows were produced under the deal, despite Cullors saying she planned dramas, comedies, documentary series and animated programming for children.
"The studio signed an overall deal with BLM co-founder Patrisse Cullors at some point in 2020," said a source familiar with the studio's contract negotiations Friday.
"Deal expired at end of October 2022.
"The deal unfortunately did not result in any produced shows."
Which is pretty wretched. All that money spent, and it had to be a big-dollar deal, even if the report couldn't find how much it was, and the big corporate media-entertainment conglomerate got ... nothing.
Who the heck came up with that bad idea, and how much money went down the drain? Those questions remain unanswered.
But what is obvious here is that Warner Bros doesn't seem to be afraid of BLM anymore, or afraid of angering even its former leaders. Many other corporations could follow suit, given that fundraising, according to the Daily Mail, this year is down 88% for the group as of 2022, falling from $77 million in 2021 to just $9.3 million according to the most recent figures, and in fact is $8.5 million in the red, while still paying its leaders seven figure salaries. 
While Cullors is out of the group now, having loudly announced in the wake of her mansion- and spa-trip-buying scandals that she was moving on to Hollywood, there's no question she was hired for her perceived clout and association with BLM because it certainly wasn't because of her talent. 
The gig is up now, because Cullors isn't even doing that. What's more, it's likely she won't attract more big deals from Hollywood now that word is getting around that she produced nothing on her contract with Warner Bros. -- and they're no longer afraid of her
The power of that movement seems to be spent and that's obvious enough on the old bulletin boards of BLM supporters which have gone dead mostly as of 2021. This one here sprang to life after a two-year hiatus -- only to complain about voters not wanting to elect their candidate for office. That's sorry stuff.
Whether it was her own laziness and incompetence that did it for Cullors can only be a partial explanation. BLM for years has been famous for its incompetence and Warner Bros had to have known it.
Despite raising tens of millions from corporate America, big foundations, NGOs and others, it has done remarkably little to help the black community, or the families of victims of purported police misconduct, which is its signature issue. They've complained.
They've also been famous for what appears to be nepotism, paying big dollars to connected characters like these:
Cullors' brother, Paul Cullors, set up two companies which were paid $1.6million providing 'professional security services' for Black Lives Matter in 2022.
Paul was also one of BLM's only two paid employees during the year, collecting a $126,000 salary as 'head of security' on top of his consulting fees. He is best known as a graffiti artist, with no background in security.
 ..and...
Black Lives Matter PAC, which was founded and led by activist Patrisse Cullors, paid an art company run by the father of her only child nearly $150,000 to co-produce live election coverage, campaign and social media records show. Industry experts said it should have cost a fraction of that price.
The three-hour live stream, which ran on Cullors' personal YouTube channel on election night in November, was mired with audio and technical issues for much of the production. The stream, which remains online but is currently unlisted on Cullors' YouTube channel, received just over 3,200 views as of Wednesday despite coverage by the Los Angeles Times.
Warner Bros had to have known this sort of thing, yet signed the deal with Cullors anyway.
Now they've pulled the plug.
Why does this matter? Well, because Hollywood has been the tip of the spear on woke corporate involvement. Hollywood started this, and other corporations have followed that self-destructive model. John Hinderaker, on Power Line today, has an enlightening piece on how that works. Hollywood led the way to all corporate wokesterism we see today, he noted. So, if the corporations on the cutting edge (read: Hollywood) are no longer willing to pay BLM's denizens big dollars to immunize their companies from BLM protests, then maybe the group has finally reached the tipping point into its own irrelevance.  
That may mean light at the end of that tunnel as other corporations follow, but there are plenty of other tunnels. The Obamas' Netflix deal appears to be still going strong because the Obamas still control the White House. John Fetterman, meanwhile, has pulled BLM from his campaign site. Money in Hollywood is all about who has the power and some parts of the radical left still do, roughly comparable to how the Clinton Foundation once drew huge amounts of money from donors when Hillary Clinton looked like she would be headed for the presidency, and then it all went poof when she didn't.
For now, BLM's seems to be evaporating even in the wokester world of today now that even Warner Bros is not afraid of them. If so, good riddance.