THE AMERICA ONE NEWS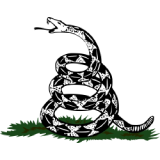 Nov 29, 2023  |  
0
 | Remer,MN
Sponsor: 
WISH-TEXT.COM
 Personalized AI Greeting and Sympathy Cards for the Social Media.
Sponsor: 
WISH-TEXT.COM
 Personalized AI Greeting and Sympathy Cards for the Social Media.
Andrea Widburg
---
---
Jeff Dunham is one of those rare comedians who caters to ordinary Americans, not the Hollywood or New York Times crowd. The vehicle for his humor is ventriloquism, and he's very talented. A fairly recent bit Dunham did with "Joe Biden" is incredibly funny and well worth your time.
Dunham gives voice to several characters, all with distinct comic personas. Indeed, you may already be familiar with his most popular creation, Achmed the Dead Terrorist, who became famous during the Iraq War:
Another great character is Walter, the ultimate curmudgeon and something of a 1950s throwback, given his wife jokes:
Walter, as many have noted, bears a striking physical resemblance to Joe Biden. Apparently, Dunham noted that resemblance, too, so he and Walter (yes, Walter seems like a real person) decided to do a little Joe Biden humor (hat tip: Greg Price):
The jokes sort of write themselves, so it doesn't take a genius to pull it off. What makes Dunham's shtick funny is the charm and talent attached to it. It's also clean humor, which is refreshing.
But mostly, given that Walter himself is a throwback, this sketch is also something of a throwback. If you remember the pre-2000 world, you remember a time when comedians would mock all politicians. Political humor was a staple when you watched Johnny Carson and Jay Leno. I guess you can say it's still a staple if you watch the current late-night crew (whose names I can never remember and shows I can never keep separate in my mind), but the difference between the two eras is overwhelming.
In the old days, the humor was clean, non-partisan, and respectful, not necessarily of the politicians, but of Americans. The hosts and their writers recognized that their audience cut across the American political scene, so their humor had to appeal to everyone. A politician's obvious foibles are always a perfect target, guaranteed to make everyone laugh, whether a supporter or opponent.
Today, all those late-night shows are platforms for leftist attacks on conservatives and mindless left affairs with Democrats. The anti-conservative attacks are mindless, charmless, and humorless, although most in the audience laugh like trained seals. Babylon Bee has put together a couple of videos once mocking the travails of writing political comedy sketches nowadays:
My vote is for the old way of doing things when humor bound Americans together. Now, it's just the Two-Minutes of Hate, driving Americans ever further apart.
Image: People laughing by cookie-studio.