THE AMERICA ONE NEWS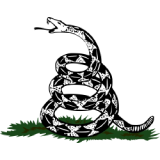 Dec 9, 2023  |  
0
 | Remer,MN
Sponsor: 
WISH-TEXT.COM
 Personalized AI Greeting and Sympathy Cards for the Social Media.
Sponsor: 
WISH-TEXT.COM
 Personalized AI Greeting and Sympathy Cards for the Social Media.
Monica Showalter
---
---
Is Pete Buttigieg taking more time off, for, who knows?  Pride month?
What else can one make of an emerging new supply chain crisis, at West Coast ports, that threatens to unleash a new round of shortages and price hikes to the public with no Pete in sight?
According to The Hill:
Ships are piling up in some West Coast ports, and commercial shipping prices are spiking amid a labor fight between port operators and workers, threatening to trigger a new round of supply chain disruptions that could lead to shortages or higher prices.
The fight is sparking concerns among lawmakers who worry surging container prices could ripple through the economy and hit all sorts of consumer goods in a repeat of supply chain problems following pandemic shutdowns.
Data from logistics platform Go Comet shows median delay times trending upward this week in several key West Coast ports, including Los Angeles, Seattle and Long Beach, Calif. Wait times at the port of Seattle are now more than a week.
Didn't he tell us after the last one that he had it all under control? Back in 2021, he touted meetings with "stakeholders," got his hands on billions in new infrastructure spending, appointed a ports czar?
Remember this?
Here was his first ports czar, appointed in August 2021, shortly after he got back from his lengthy paternity leave as the first supply chain crisis raged:
WASHINGTON – Today, the White House and the U.S. Department of Transportation announced that John D. Porcari will be the Port Envoy to the Biden-Harris Administration Supply Chain Disruptions Task Force.  
Envoy Porcari will work closely with Secretary Buttigieg and the U.S. Department of Transportation (USDOT) as well as the National Economic Council to address congestion at U.S. ports. Disruptions in global shipping and rapid shifts in demand have led the cost of shipping containers between China and the West Coast to grow more than 90% compared to 2019. Containerized cargo volumes rose 40% in the first half of this year compared to the same time last year at the Ports of Los Angeles and Long Beach, which together handle the largest share of containerized cargo moving through U.S. ports. Envoy Porcari will work with stakeholder and others at the ports to address the backlog and associated delivery delays and product shortages being experienced by American consumers and businesses.  
"The Biden-Harris Administration is using a whole-of-government approach to work with labor and industry leadership to identify, reduce and eliminate maritime supply chain issues," said Transportation Secretary Pete Buttigieg. "Envoy Porcari's leadership in both the public and private infrastructure sectors make him uniquely qualified to work with stakeholders and federal agencies to address supply chain disruptions." 
Well gee, all hunky dory, right?
He announced he'd hold a meeting with supply chain "stakeholders," -- business leaders, transport executives, labor -- where they would all put their heads together and solve the problem.
Didn't happen. Then he got another one.
Here's his own Department of Transportation announcement from August 2022:
"The Biden-Harris Administration is proud to bring together companies from across the supply chain in this first-of-its-kind initiative to share information and help move goods more quickly and cheaply," said U.S. Transportation Secretary Pete Buttigieg. "To keep supply chains moving and prices down, we must invest not only in our physical infrastructure but also our digital infrastructure, and FLOW is an important part of that effort." 
"The start of data sharing between industry and USDOT is an important milestone for FLOW. We look forward to continuing to collaborate with industry to develop this tool to enable industry to make more informed decisions that will improve the movement of goods along our supply chain," said Supply Chain Envoy Gen. Stephen Lyons.  
Currently, the lack of transparency across supply chain networks makes our supply chain brittle and unable to adapt when faced with an anomaly. Through the FLOW pilot, USDOT is serving as an independent steward of supply chain data across a largely privately-operated enterprise that spans shipping lines, ports, terminal operators, truckers, railroads, warehouses, and beneficial cargo owners. By providing a shared view of the national logistics system, including both supply and demand assets, participants can better understand supply chain capacity nationally. 
He was all praise for the czars, appointed to do his job he somehow couldn't do.
"Envoy John Porcari has done a tremendous job addressing challenges at every stage of the supply chain, and goods have moved more quickly and affordably because of his actions," U.S. Transportation Secretary Pete Buttigieg said. "Global supply chains will remain fragile as long as the pandemic continues to disrupt ports and factories around the world, and a lot of work remains to reduce shipping delays and costs for American families. We are grateful that General [Stephen] Lyons, formerly commander of the U.S. Transportation Command will now take on the role of Ports and Supply Chain Envoy, working across every level of government, labor, and industry to strengthen America's supply chains."
Since last year, the Biden-Harris Administration's Supply Chain Disruptions Task Force has reached out and engaged with the country's ports and private companies to address supply chain bottlenecks to build a more resilient, globally competitive good movement system.
Well, obviously something went wrong, since Buttigieg appointed the second czar, now we've got another supply chain crisis, and unlike the first one, the COVID pandemic can't be blamed for the same old supply chain problem.
Maybe that was because instead of solving the supply chain problem, which we don't recall happened on any other transportation secretary's watch, he busied himself himself by getting out there to tell everyone what a good job he was doing
Here's what he told Margaret Brennan at Face The Nation last October:
MARGARET BRENNAN: Okay. And I'll keep asking about it. I want to ask you about infrastructure. So, you started doling out some of the sort of allocations here that was part of that more than $1 trillion infrastructure law. You've got $120 billion that you personally, I guess, at the department have discretion over in awarding some of these projects. Where do you prioritize it? Because we've had a number of mayors on this program talk about their frustration that the money's not getting to them, that they know it's been promised, they've spoken to the White House, but it's not getting to Miami, Florida and Jackson, Mississippi?
SECRETARY BUTTIGIEG: Well, look, we've got a lot of discretionary grant programs to run over the course of the next five years. And a lot of applications come in, we say yes to as many as we can. And I can tell you, we're supporting infrastructure improvement right now in every state in the union. Now, even now, even with this wonderful funding, we won't be able to say yes to every single project that every local community wants to do, but we can do more than we've ever done before. And I've been one of those mayors, right? I've been a mayor knocking on the door of the DOT, trying to get funding, and back then, we only had a sliver to work with of what we do now. It is amazing what we've been able to see as I've traveled the country with- with good news on everything, from port improvements that will help with our supply chain to fixing bridges that are so deteriorated the school buses and ambulances can't use them because there's a weight limit, to in the Inland Empire in Fontana, California kids walking having to compete with traffic basically along the highway just to walk with school. We're going to fix that. We're getting so many things done, but it's not going to be overnight. Of course it's not. That's part of how it works with infrastructure.
He also traveled to get that messaging out, taking the private and government jets on trips to places around the country, such as Memphis, announcing "airport investment" last November to improve holiday shipping.
All that cash splashed, all those czars, and somehow, he's still got a supply chain crisis. There have even been paperwork reporting requirements added.
This one is supposedly over a labor dispute. You know, with Big Labor, which donates so much to Democrats, and which Democrats say they're best at dealing with.
Way to go, Pete.
A Google search of news headlines reveals what Mayor Pete's been up to in the first ten days of this month:
Buttigieg mourns after losing pet dog Truman: 'We are heartbroken'
Buttigieg Says Anti-LGBTQ Attacks Are Distraction from GOP's "Radical Policies"
That doesn't sound much like supply chains. I didn't see any headlines to that effect all.
It's Pete living his best life, doing a little travel and public relations, glad-handing, and giving us his opinion about issues that have nothing to do with supply chains. He doesn't actually seem to be working.
Now that there's a new supply chain crisis on, what's his excuse this time?
Image: Screen shot from Daily Show YouTube video.