THE AMERICA ONE NEWS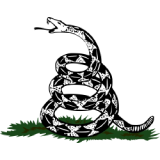 Dec 3, 2023  |  
0
 | Remer,MN
Sponsor: 
WISH-TEXT.COM
 Personalized AI Greeting and Sympathy Cards for the Social Media.
Sponsor: 
WISH-TEXT.COM
 Personalized AI Greeting and Sympathy Cards for the Social Media.
Anthony Gonzalez
---
---
See also: LA Dodgers kinkfest with the anti-Catholic degenerates spotlights one certain freak
CatholicVote is increasing pressure on the Los Angeles Dodgers over its pandering to an anti-Catholic "transgender" drag queen group the team invited to its upcoming Pride Night game.
The Dodgers also plan to endow the group, known as the "Sisters of Perpetual Indulgence" with a "Community Heroes Award".
According to Fox News, CatholicVote president Brian Burch sent a letter to Dodgers owner Mark Walter and CEO Stan Kasten to express his group's concern over the team's invitation to the anti-Catholic group. Per the report:
'I represent the nation's largest lay Catholic advocacy organization,' Burch says in the letter. 'We are supported by millions of devoted Catholics across America who believe that the time-honored values of life, family, and freedom — which the Dodgers used to celebrate — are demonstrably good for America, and worthy of respect, not ridicule.'
'We wrote to you last week with a reasonable ask: Please do not honor this anti-Catholic hate group,' Burch continued. 'There is no place for anti-Catholic bigotry, mocking of religious sisters, or celebrating a perverse activist group whose identity is marked by blasphemy and mockery of Catholics.'
Burch added that he doubts the team's claims that they were "listening to everyone" regarding the issue. He said that CatholicVote is preparing a $1 million commercial campaign to urge people to boycott the team over its decision to support a hate group.
Sen. Marco Rubio (R-FL) also criticized the team for partnering with the "Sisters" — in a statement, Rubio questioned whether the Dodgers are being "inclusive and welcoming" by providing a group of "transgender drag performers" that mocks Christians and nuns with an award.
Catholic League president Bill Donohue also condemned the Dodgers' decision to give the Community Hero Award to the "obscene" anti-Catholic group.
Donohue claimed that the Dodgers tarnished their civil rights record "by promoting bigotry, not fighting it," and added "by rewarding anti-Catholicism, the Dodgers have broken bread with the most despicable elements in American society today."
Catholic Bishop Robert Barron also called for a boycott of the Dodgers for its support of a "transgender" drag queen group.
Barron said Catholics must boycott the team because it is "clearly not responding to a decent appeal to reason" for the team's support of the "transgender" group.
The issue arose after the Dodgers received criticism for plans to give the hate group a "Hero award" at its Pride Night game. At first, complaints from Catholics and Christians caused the team to disinvite the "Sisters" from its Pride Night. Despite this, radical pro-LGBTQ organizations pressured the team to make another reversal.
Image: Free image, Pixabay license, no attribution required.