THE AMERICA FIRST NEWS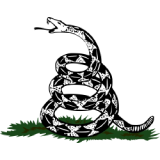 Jun 8, 2023  |  
0
 | Remer,MN
AM1.NEWS
The American Majority
The go-to-site for the news WE read. @am1_news
The go-to-site for the news WE read. : Created and operated in USA. Contact : support@am1.news : @am1_news
AM1.NEWS: The go-to-site for the news WE read : Contact: support@am1.news : Twitter @am1_news: The Internet of Us™ : AM1.NEWS
Rajan Laad
---
---
During times of universal hysteria, stating the obvious based on logic and fact become becomes a revolutionary act.  The latest such revolutionary is Australian actor Guy Pearce, best known to audiences for his performances in L.A. Confidential (1997), Memento (2000), The Hurt Locker (2009) and so many more.
What did Pearce say?
He posted the following on Twitter regarding the new unwritten rule in Hollywood that only trans actors can play transgender roles.
"A question — if the only people allowed to play trans characters are trans folk, then are we also suggesting the only people trans folk can play are trans characters?
"Surely that will limit your career as an actor? Isn't the point of an actor to be able (to) play anyone outside your own world?"
Pearce rose to fame playing a crossdresser in Priscilla, Queen of the Desert (1994). The film received great acclaim and was also lauded for its humane portrayal of gay characters.
YouTube screengrab (cropped)
Perhaps in today's time, Pearce would never have gotten the part because he is neither gay nor a drag queen in real life.
There was, as expected, a backlash against Pearce.
Some pointed out that because roles for trans people are so limited in mainstream film and television, they should be prioritized for trans actors.
Most were just outraged without basis.
This caused Pearce to delete his original tweet and post a lengthy letter on Twitter the following day apologizing and clarifying his position.
The following are key excerpts from the text:
"I see that raising the question of gender identity within the casting process on a platform like Twitter was not a good idea. For that, I apologize, enormously. I acknowledge it has only stirred up and inflamed attitudes and made us all dig our heels in." (snip)
"It's clear a great many minority communities are underrepresented onscreen and that so too are actors from those communities.
"But I don't believe artists who have to announce their personal identity, sexual preference, political stance, disability, religious beliefs, etc. to attain work.
"I believe that to suggest 'acting' can only come from our own lived experience annihilates our imagination. I wouldn't want that restriction placed on a minority actor or any actor for that matter, myself included."
Pearce is a well-known actor with a reasonable amount of power in the industry. He wasn't denigrating any individual or group, he was merely pondering aloud some very valid points.
Yet he was compelled to apologize because he knows that outrage from online mobs could result in him being branded a bigot and could result in him being blacklisted.
We saw proof of the existence of a blacklist in 2019 when President Trump held a fundraiser at Beverly Hills. Will and Grace 'star' Eric McCormack called for Trump donors in Hollywood to be outed implying that they deserve to be boycotted for their political positions.
This explains why the newcomers in Hollywood, go out of their way to prove their loyalty to the cause by attacking President Trump or supporting BLM, LGBT+ issues, or the war in Ukraine, etc.
They know it will give them the right kind of attention and ensure lucrative employment for ages.
So, should casting be strictly on lived experiences?
Last year, during an interview Tom Hanks, who played a gay man suffering from AIDS in Philadelphia (1993), for which he won the Oscar, claimed that straight must not play a gay man because audiences wouldn't accept the inauthenticity. 
In 2021, Actor Eddie Redmayne who was nominated for an Oscar for playing a transgender man in The Danish Girl (2015) told The Sunday Times that he erred in accepting the role and that wouldn't have accepted the role now. He added that only transgender actors should play transgender characters.
When the madness reaches such proportions, it is worth revising the basics.
The whole point of acting is portraying another person. Great performers relish playing characters that are totally unlike themselves. The point of the craft is to surrender entirely to the screenplay and become the character.
Sir Michael Caine said his performance as an alcoholic morose British journalist living in Vietnam in The Quiet American was his best because there was not a trace of 'Michael Caine in it.
It must also be remembered that casting in a movie, especially for the principal cast,  often depends on the market viability of an actor.
The reason they cast Tom Hanks as a gay man in Philadelphia was that they knew he would draw audiences into the cinemas. Perhaps it resulted in audiences becoming more empathetic towards gay people. If an unknown gay actor had played the part, the movie would probably have vanished. Back in 1993, Hanks was lauded for playing a gay character, it was even considered a move of solidarity with the gay community.
But an act of bravery back then is now an act of bigotry.
Needless to say, this is insane.
If casting is based on lived experiences, films set in another era or crime thrillers, fantasy films, sci-fi pictures, and superhero films would never get made. 
The whole point of fiction would be meaningless if it is based on lived experiences.
If you want complete authenticity, there are documentaries … but even they have a level of contrivance.
In the end, it is all about quality and not the race and gender of the performer.
Sir Sean Connery played a Russian submarine captain and a Muslim tribal warlord retaining his trademark Scottish accent, but it didn't matter because he managed to capture the authenticity of the character.
Harrison Ford romantically starred opposite Anne Heche in Six Day, Seven Nights (1998).  Back then, Heche came out as a lesbian. But once again it didn't matter to the film because both Ford and Heche were acting.
In recent times we are seeing the opposite occur with 'color-blind casting,' where non-white actors play white characters.
It worked remarkably when Lucy Liu played Joan Watson in Jonny Lee Miller's Sherlock Holmes in Elementary 2012-9. Watson was female and Asian-American. But it didn't matter because Liu did very well portraying Holmes's friend and companion. 
British-Indian actor Dev Patel played King Arthur's nephew in The Green Knight (2022) and the titular character in The Personal History of David Copperfield (2020). The supporting roles in these films were also a result of 'color blind' casting. 
Both films did reasonably well 
Emma Corrin identifies as non-binary and uses them/they as pronouns, but played Princess Diana in The Crown and the titular character Lady Chatterley's Lover (2022). Both characters are straight, female, and very feminine. 
Based on the new rules of race or gender-based casting, these are inauthentic presentations.
The only solution to this madness is to remove all boundaries of faux political correctness from the field of art. 
Casting should be based on talent and the vision of the director and not on personal identity, gender, sexuality, political stance, disability and religious beliefs.
Note: You can use @chatbot mention tag to interact with ChatGPT language model in comments. Neither your comment, nor the generated responses will appear in "Comments" or "News & Views" streams.