THE AMERICA FIRST NEWS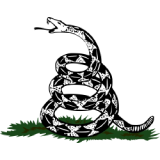 Oct 3, 2023  |  
0
 | Remer,MN
Sponsor: 
WISH-TEXT.COM
 Craft Personalized Messages With Ease! Wish It? Text It!
Sponsor: 
WISH-TEXT.COM
 Craft Personalized Messages With Ease! Wish It? Text It!
Rajan Laad
---
---
A week ago President Donald Trump's debut single topped the iTunes chart.
President Trump's duet with the J6 Prison Choir called "Justice for All" features Trump reciting the Pledge of Allegiance while the background singers comprising of those unfairly jailed for their involvement in the Capitol protests on Jan. 6, 2021, sing the "Star-Spangled Banner."
The song that toppled Miley Cyrus's "Flowers" from the top spot sold over 22,000 digital downloads from its release on March 3 through March 13.
The "video" for the track was released on the social media platform Rumble featuring images of the Jefferson Memorial and the Washington Memorial before switching to Trump speaking to crowds with U.S. flags flowing. 
The track topping the charts is a strong political statement in favor President Trump. It is vitally important because the net proceeds from the track go to January 6 families in need.
Clearly, this chart-topping track displeased someone at Apple who runs iTunes.
A day ago, Apple "temporarily removed" the single from iTunes, ignoring the obvious monetary loss.
Kash Patel who served as a national security official in the Trump administration played an important role in producing the track.
Patel told Breitbart that the excuse cited by a senior Apple Music representative for the song's removal was "miscommunication between our communications department and our music operations team."
By Thursday evening, the song was back on iTunes but it didn't reclaim its top spot on the charts.
Fans of President Trump will be pleased to learn that the current chart-topper on iTunes chart is now the catchy, tub-thumping "Trump Won," by Natasha Owens.
Time will tell is any action is taken against Owens's track.
Apple claimed an intern could have been responsible for the song's removal.
This claim is hard to believe that a sole intern would possess the technical abilities, the authorization and the access to take such a major step.
Obviously the goal behind the removal of the track was political spite.
So what does one make of all this?
Over the decades the left infiltrated the showbiz ecosystem to the extent that they have a monopoly.
Back in 2019, when President Trump held a fundraiser at Beverly Hills, Will, and Grace 'star' Eric McCormack called for Trump donors in Hollywood to be outed implying that they deserve to be boycotted for supporting the 'wrong' political leader.
McCormack happened to say the quiet part aloud which reveals why Hollywood has become a complete echo chamber. 
It is impossible that such a vast group has a total consensus on ideological, political, and social issues. Clearly, there are some true believers while the rest join in like a flock of sheep, bleating in harmony with the chimes of the echo chamber to prove their loyalty.
This explains why the debutantes go out of their way to attack President Trump or express support for BLM or Volodymyr Zelensky, or climate change, or LGBT+ issues. They know it will give them the right kind of attention and ensure lucrative employment. 
It not just showbiz.
The Twitter Files revealed how big tech willingly works with the Democrats not to reflect but to manipulate the narrative in their favor.
The mainstream media functions as a P.R. wing for the Democrats.
Corporate houses often join in to endorse ideas supported by Democrats to prevent being a target or being branded as bigoted.
The removal of the single is a reminder of the vast ecosystem that President Trump is up against.
Perhaps they received complaints from artists who were toppled. Perhaps it was big tech. Perhaps it was sanctimonious others were indignant that a track supporting the 'insurrection' had topped the charts.
This is an enormous eco-system that begins in D.C. and spreads across the news media, showbiz, academia, corporate houses, big tech, the arts, etc. Some are true believers while others join in out of fear for pecuniary gains.
This is the eco-system that propagated various falsehoods about President Trump from all forums available.
They pushed the Trump-Russia collusion hoax to the "insurrection" hoax. The goal was to delegitimize and demonize President Trump and drive a wedge between Trump and his supporters. They probably succeeded to some extent.
This is the same eco-system purportedly plans to indict President Trump next week following an investigation by the Manhattan District Attorney's office surrounding Trump's alleged hush money scandal involving porn star Stormy Daniels. 
The claim that Democrats always make is that Trump is different – they will cite his demeanor or his colorful personal life before joining politics or claim he is a bigot or an ignoramus to make the case that he deserves to be treated harshly.
There is only reliable way to judge President Trump is to evaluate at the impact of his personal net worth after joining politics.
Everyone from Obama to Clinton to Biden became multimillionaires upon joining politics. Trump is among the few politicians in the world whose net worth plummeted upon joining politics. He didn't even accept a salary as president.
Another claim made by the member of the eco-system is that they treat the Bushes, the Cheneys, and the McCains, well, so they are not against Republicans in general but that Trump is such a reprobate that he merits the viciousness he receives.
One only has to look the positions of these Republicans who receive favorable treatment in D.C.
There may be minor disagreements on social issues with the Democrats. However, on the issues that matter, such as big government, open borders, amnesty to illegal aliens, crony capitalism, and gratuitous foreign wars to enrich the military-industrial complex, they stand with the Democrats.
In fact, this relentless targeting is proof that Trump stands against the corrupt, nepotistic, self-preserving, self-promoting and nefarious ecosystem that causes them to fear him. 
This explains their unhinged reactions that range from the petty, such as removing Trump's song from iTunes, to the dangerous, such as the potential indictment of Trump for infractions where others receive no backlash whatsoever.
Trump would have been living a comfortable life had he not joined politics. 
What about those who say this gives reason to opt for a candidate that stands for Trumpisms but isn't an easy target
They must understand that Trump is a target because of what he stands for; so are the January 6 protestors, and so is each and every individual who doesn't subscribe to Democrat groupthink.
If the GOP nominates someone else who actually stands for what Trump stands for, they will fabricate claims, and the cycle will repeat. If this individual receives favorable treatment, you can be sure that there is something very fishy.
Targeting individuals for the political beliefs is a regular occurrence in third world totalitarian regimes. It has no place one of the world's largest democracies.
It is time for the citizen to rise up against this growing tyranny.
In perilous times, there is no greater folly than inaction.
Image: Twitter / Truth Social screen shot
*Editor's note: We don't have an embed code for Truth Social posts, so we had to take the Twitter knockoff. The Truth Social video is linked behind the words "Star-Spangled Banner."
Note: You can use @chatbot mention tag to interact with ChatGPT language model in comments. Neither your comment, nor the generated responses will appear in "Comments" or "News & Views" streams.