THE AMERICA FIRST NEWS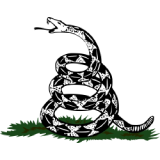 Sep 26, 2023  |  
0
 | Remer,MN
Sponsor: 
WISH-TEXT.COM
 Craft Personalized Messages With Ease! Wish It? Text It!
Sponsor: 
WISH-TEXT.COM
 Craft Personalized Messages With Ease! Wish It? Text It!
Monica Showalter
---
---
These days, we are learning about just how corrupt and criminal a sitting president can be, what with "the big guy" taking his cut of millions of dollars of cash from China's government-linked firms like a mafia don, as greedy famiglia members gathered around for the spoils.
According to the New York Post:
Bank records newly obtained by his House Oversight Committee show that Hunter Biden associate Rob Walker transferred north of $1.3 million in 2017 not only to usual suspects Hunter and presidential little brother Jim but also to daughter-in-law Hallie (son Beau's widow; Hunter's brief fling) — plus an unknown simply tagged as "Biden." 
The family that gets paid together stays together, it seems. 
Most of that big chunk of change came from a $3 million transfer from an affiliate of Chinese energy outfit CEFC to Walker. CEFC, now defunct, was one of China's biggest private companies and a main target of Hunter Biden's operations back in 2017, with the First Son angling for a ultra-high-paid board seat and equity stakes for him and Jim and an unnamed "big guy" widely thought to be Joe. 
Those are the House revelations coming out now about Joe Biden and his family's activities around influence-peddling with China, which was far from the only country they were in such "business" with. That's what the House committee investigating this is currently rolling out, as the media yawn, the prosecutors refuse to touch this, and nothing is expected to be done about it.
It's also far from the only corruption associated with House Biden.
There also have been revelations about classified documents found on Hunter Biden's abandoned laptop and sales of those classified documents done through rewritten "consultant" reports. There was a report of the Bidens sharing an office at Sweden House in Washington D.C. with office keys issued for Joe Biden, Jill Biden, Jim Biden, Hunter -- and a communist party-linked Chinese official. All about "business" of course, although the only product being sold was Biden's office. They didn't actually make stuff.
Nobody prosecuted there.
But wait: There is a crime! They've finally got what they claim is proof of hush money paid by President Trump back in 2016 and they're going to make a "historic first" arrest:
NEW YORK (AP) — Donald Trump said in a social media post that he expects to be arrested Tuesday as a New York prosecutor is eyeing charges in a case examining hush money paid to women who alleged sexual encounters with the former president. Trump provided no evidence that suggested he was directly informed of a pending arrest and did not say how he knew of such plans.
But in a Saturday morning message on his Truth Social network, Trump noted "illegal leaks" from the Manhattan district attorney's office that he said indicate "THE FAR & AWAY LEADING REPUBLICAN CANDIDATE & FORMER PRESIDENT OF THE UNITED STATES OF AMERICA, WILL BE ARRESTED ON TUESDAY OF NEXT WEEK."
That's what passes for "crime" among these guys, even as far bigger crimes involving the unprecedented sale of public office for millions of dollars bring no fear of legal consequences for House Biden. 
The irony and cynicism this picture invokes is amazing.
Justice has now been reduced to Getting Trump, in this case, for paying off a whore to keep quiet about whatever it was they were doing together in his long ago so he could run for president.
At the same time, the House is revealing that Joe Biden and virtually all his relatives acted like a mafia, peddling influence, consorting with America's enemies, living like kings without any visible source of income, and kicking back cash to "the Big Guy." 
What's wrong with this picture?
Trump is the one who needs to go to jail here? Yes, he shouldn't have been associating with a filthy porn star like Stormy Daniels, particularly since he was married to the beautiful Melania -- dumb, dumb, dumb. Yes, he shouldn't have been involved in even trying to repress the story of his fling with Daniels, which didn't sound much like sex actually, given that he'd endured far more damaging revelations, from his self-own attack on John McCain, to Melania Trump's softcore porn pictures in her long ago, without so much as a political scratch on him. None of these things had any impact on voters' willingness to vote for him given that they could see that Trump was a fighter -- for them -- and they were hungry for that. The voters already knew what they were getting with Trump and they were saying 'yes,' so one more crappy story about some crummy people he'd associated with in the past would have been an utter nothingburger he should not have worried about.
But bad judgment is not a crime the way taking cash from China in exchange for doing what it wanted and then not disclosing it, is. That's called bribery and treason, the real kind.
Meanwhile, the prosecutor's case against Trump looks flimsy. Details about whether Trump really knew about the piddly hush money payment point to an acquittal -- Trump never signed the hush-money agreement, which is why Daniels felt free to not hush, though that didn't stop her from taking the hush money anyway, being a whore. Trump's sleazy fixer (pity he couldn't get anyone better), Michael Cohen, testified that he couldn't get Trump on the phone to even tell him that he paid the hush money, and all he could do was get an intermediary to say she'd tell him, and who knows if she did? That too, could exonerate Trump as instigating or even knowing about this. We know that Trump might have benefited from the hush money paid had Stormy done what she was paid to do, but there's no evidence that Trump launched or even knew about this stupid caper. 
In any case, it was piddly stuff, it wasn't stolen money and it wasn't government money here, it was just a foolish episode of private money badly spent to repress an unimportant news story.
That stinks not just in proportion to the Biden revelations, it stinks compared to the other level of repression of news we have thus far seen:
Where's the prosecution of the FBI, Twitter, Facebook, the intelligence honchos, the Democrats and all the other illegally acting actors who conspired together repressed the very valid New York Post story of Hunter Biden's abandoned laptop and all the revelations it contained? Once again, it's only bad if Trump tries to repress a story with private money and we should pay no attention to the democracy-threatening specter of the government itself acting in naked violation of the First Amendment to repress a far bigger story with no fear of consequences.
That's the real scandal.
What's coming out now not presents a twisted distortion of judicial priorities, rendering the whole thing a 'witch hunt' as Trump claims, you can bet that this oddly prioritized pursuit of 'justice' is sure to be noticed by the American voters.
Trump has called for large demonstrations by the public should he be arrested and you can bet he will get them. (The chief risk here is that the government will seed provocateurs in the large groups, which the Trump team should be ready for.)
What we have here is nothing but the giggly prosecutors long-held wet dream of Getting Trump, putting him in handcuffs, parading him in a perp walk, and releasing a mugshot, claiming they're treating him no differently from any other criminal in this age of Soros-backed D.A.s Letting Muggers Go.
The hypocrisy piled upon hypocrisies is astounding. One can only hope that it backfires, badly, onto them as it effectively rallies the public to Trump. Two-tiered justice is repellent upon a targeted political opponent and the public is not going to miss this. I know that that was the dynamic with many voters in the 2016 election -- they voted for Trump not because they particularly wanted him but because the establishment's reaction was so virulent and unfair. There's a reason for this too -- they can see that it's not only a bid to Get Trump, it' a message to the voters that any one of them could be treated just as capriciously and unfairly by a left-wing juggernaut exercising power illegitimately through politicized justice.
That will be what drives the public to rallying around Trump. One can only hope it backfires on these miscreants worse than it ever did and this is their last mistake.
Image: Screen shot from Natasha Owens video, via YouTube
Note: You can use @chatbot mention tag to interact with ChatGPT language model in comments. Neither your comment, nor the generated responses will appear in "Comments" or "News & Views" streams.