THE AMERICA FIRST NEWS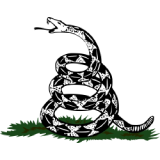 Jun 7, 2023  |  
0
 | Remer,MN
AM1.NEWS
The American Majority
The go-to-site for the news WE read. @am1_news
The go-to-site for the news WE read. : Created and operated in USA. Contact : support@am1.news : @am1_news
AM1.NEWS: The go-to-site for the news WE read : Contact: support@am1.news : Twitter @am1_news: The Internet of Us™ : AM1.NEWS
ABC News
---
---
CHARLESTON, W.Va. -- West Virginia's Republican supermajority House of Delegates swiftly OK'd a proposal to add mental health exemptions to a bill that would ban certain health care for transgender youth during the last day of its 60-day legislative session Saturday.
The chamber approved changes made by the state Senate late Friday that would allow some transgender youth to continue receiving medical interventions, including hormone therapy, if they are at risk of self-harm or suicide.
The bill now heads back to the Senate for final approval, which it is likely to receive Saturday before heading to the desk of Gov. Jim Justice. The Republican governor has not taken a public stance on the measure.
Lawmakers in West Virginia and other states advancing bans on transgender health care for youth and young adults often characterize gender-affirming treatments as medically unproven, potentially dangerous in the long term and a symptom of "woke" culture.
But every major medical organization, including the American Medical Association, the American Academy of Pediatrics and the American Psychiatric Association, supports gender-affirming care for youths.
House members — who passed a much more restrictive version of the proposal last month that included no mental health exemptions — voted to approve the amendment in a unanimous voice vote with little discussion. The amended bill then passed 88-10, with all 'no' votes coming from the body's shrinking delegation of Democrats.
The only lawmaker who spoke on the floor prior to the vote was Democratic Del. Ric Griffith, who cited data from peer-reviewed medical journals showing that hormone therapy and other interventions can drastically reduce psychological distress and suicidal ideation for transgender adolescents.
"We talk a lot about, 'Parents know what's best for their children,'" he said. "This is a fairly narrow allowance when a child could potentially be suicidal."
The rate of suicide ideation, or having suicidal thoughts or ideas, for transgender youth in Virginia is three times higher than the rate for all youth in the state, according to research complied by WVU Medicine physicians using West Virginia Youth Risk Behavior Survey data.
West Virginia's bill would outlaw those under 18 from being prescribed hormone therapy and fully reversible medication for suspending the physical changes of puberty.
But the change approved by House lawmakers Saturday — proposed by Senate Majority Leader Tom Takubo, a trained physician — would allow young people to access puberty blockers and hormone therapy if they are experiencing severe gender dysphoria, under certain circumstances.
Gender dysphoria is defined by medical professionals as severe psychological distress experienced by those whose gender identity differs from their sex assigned at birth.
Takubo referenced 17 peer-reviewed studies showing a significant decrease in the rates of suicide ideation and suicide attempts among youth with severe gender dysphoria who have access to medication therapy.
"These kids struggle, they have incredible difficulties," he said.
He found a supporter in another trained physician, Sen. Mike Maroney, chair of the Senate Health and Human Resources Committee. Maroney said lawmakers would set "a dangerous precedent" by disregarding medical research in favor of political gain.
"Who are we, to win an election, to tell people how to practice medicine? To change treatments? It's unbelievable," the Republican said, adding that lawmakers wouldn't apply the same standard for drugs for cancer or mental illness.
The legislation includes a ban on gender-affirming surgery for minors, something medical professionals emphasize does not happen in West Virginia.
With Takubo's change, a person under 18 would have to be diagnosed with severe gender dysphoria by at least two medical or mental health providers to gain access to medication therapy. One would have to be a mental health provider or adolescent medicine specialist.
The dosage must be the lowest possible necessary to "treat the psychiatric condition and not for purposes of gender alteration," according to the bill.
Providers must be specifically trained to diagnose and treat severe gender dysphoria in adolescents and would have to provide written testimony that medical interventions are necessary to prevent or limit self-harm or the possibility of self-harm. The minor's parents or guardians would be required to give written consent to the treatments.
Hormonal therapy could not be provided to minors before the age of puberty, something West Virginia physicians say doesn't happen anyway.
The bill includes exceptions originating in the House version for individuals born with a "medically verifiable disorder," including people with ambiguous "external biological sex characteristics" and for people taking treatments for infection, injury, disease, or disorder that has been "caused by or exacerbated by the performance of gender transition procedures."
People also can access treatment if they are in "imminent danger of death, or impairment of a major bodily function unless surgery is performed."
The House vote came two days after a crowd of protesters descended on the state Capitol, where cries of "trans kids matter" could be heard from the Senate chamber as lawmakers debated bills. Democratic Del. Danielle Walker, the Legislature's only openly LGBTQ member, led chants of the state motto: "Mountaineers are always free."
Note: You can use @chatbot mention tag to interact with ChatGPT language model in comments. Neither your comment, nor the generated responses will appear in "Comments" or "News & Views" streams.