THE AMERICA ONE NEWS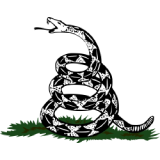 Dec 11, 2023  |  
0
 | Remer,MN
Sponsor: 
WISH-TEXT.COM
 Personalized AI Greeting and Sympathy Cards for the Social Media.
Sponsor: 
WISH-TEXT.COM
 Personalized AI Greeting and Sympathy Cards for the Social Media.
ABC News
---
---
WASHINGTON -- China has been operating a spy base in Cuba since at least 2019, part of a global effort by Beijing to upgrade its intelligence-gathering capabilities, according to a Biden administration official.
The official, who was not authorized to comment publicly and spoke on the condition of anonymity, said the U.S. intelligence community has been aware of China's spying from Cuba and a larger effort to set up intelligence-gathering operations around the globe for some time.
The Biden administration has stepped up efforts to thwart the Chinese push to expand its spying operations and believes it has made some progress through diplomacy and other unspecified action, according to the official, who was familiar with U.S. intelligence on the matter.
The existence of the Chinese spy base was confirmed after The Wall Street Journal reported on Thursday that China and Cuba had reached an agreement in principle to build an electronic eavesdropping station on the island. The Journal reported that China planned to pay a cash-strapped Cuba billions of dollars as part of the negotiations.
The White House and Cuban officials, however, called the report inaccurate.
"I've seen that press report, it's not accurate," White House National Security Council spokesman John Kirby said in an MSNBC interview on Thursday. "What I can tell you is that we have been concerned since day one of this administration about China's influence activities around the world; certainly in this hemisphere and in this region, we're watching this very, very closely."
The U.S. intelligence community had determined that Chinese spying from Cuba has been an "ongoing" matter and is "not a new development," the administration official said.
President Joe Biden's national security team was briefed by the intelligence community soon after he took office in January 2021 about a number of sensitive Chinese efforts around the globe where Beijing was weighing expanding logistics, basing and collection infrastructure as part of the People's Liberation Army's attempt to further its influence, the official said.
Chinese officials looked at sites that spanned the Atlantic Ocean, Latin America, the Middle East, Central Asia, Africa and the Indo-Pacific. The effort included looking at existing collection facilities in Cuba, and China conducted an upgrade of its spying operation on the island in 2019, the official said.
Tensions between the U.S. and China have been fraught throughout Biden's term.
The relationship may have hit a nadir last year after then-House Speaker Nancy Pelosi's visit to democratically governed Taiwan. That visit, the first by a sitting House speaker since Newt Gingrich in 1997, led China, which claims the island as its territory, to launch military exercises around Taiwan.
U.S.-China relations became further strained early this year after the U.S. shot down a Chinese spy balloon that had crossed the United States.
Beijing also was angered by Taiwan President Tsai Ing-wen's stopover in the U.S. last month that included an encounter with House Speaker Kevin McCarthy. The speaker hosted the Taiwanese leader at the Ronald Reagan Presidential Library in southern California.
Still, the White House has been eager to resume high-level communications between the two sides.
Secretary of State Antony Blinken is planning to travel to China next week, a trip that was canceled as the balloon was flying over the U.S. Blinken expects to be in Beijing on June 18 for meetings with senior Chinese officials, according to U.S. officials, who spoke Friday on condition of anonymity because neither the State Department nor the Chinese foreign ministry has yet confirmed the trip.
CIA Director William Burns met in Beijing with his counterpart last month. White House national security adviser Jake Sullivan met with his Chinese counterpart in Vienna over two days in May and made clear that the administration wanted to improve high-level communications with the Chinese side.
Defense Secretary Lloyd Austin recently spoke briefly with Li Shangfu, China's minister of national defense, at the opening dinner of a security forum in Singapore. China had earlier rejected Austin's request for a meeting on the sidelines of the forum.
---
AP Diplomatic Writer Matthew Lee contributed to this report.