THE AMERICA ONE NEWS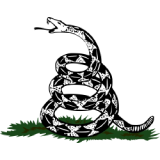 Dec 11, 2023  |  
0
 | Remer,MN
Sponsor: 
WISH-TEXT.COM
 Personalized AI Greeting and Sympathy Cards for the Social Media.
Sponsor: 
WISH-TEXT.COM
 Personalized AI Greeting and Sympathy Cards for the Social Media.
ABC News
---
---
OMAHA, Neb. -- The Federal Railroad Administration recently completed a review of Norfolk Southern's safety culture in the wake of the February's fiery derailment in Ohio, and officials plan to follow up with similar investigations of all the major freight railroads over the next year.
A report will be released soon on what investigators found at Norfolk Southern after the Feb. 3 derailment — which prompted the evacuation of half of East Palestine, Ohio — and several other recent derailments. That crash near the Ohio-Pennsylvania border sparked intense interest in railroad safety nationwide and prompted proposed reforms in Congress.
The head of the FRA, Administrator Amit Bose, said in a letter to Senate Majority Leader Chuck Schumer recently that in addition to individual reports on Union Pacific, BNSF, CSX, Canadian National and Canadian Pacific Kansas City, the agency will also produce an industrywide report on common issues and trends.
Railroad unions have been raising concerns that operating changes the railroads have made over the past six years have made the trains that haul hazardous materials and goods of all kinds across the country more dangerous.
The unions say the deep staff cuts railroads have made, combined with their increasing reliance on longer trains, have increased the chance of safety problems. They say inspections are being rushed, preventative maintenance may be neglected and overworked employees are more likely to be fatigued.
The railroads have defended their practices and said they haven't sacrificed safety to become more efficient. The industry also emphasizes that it remains the safest way to transport hazardous materials over land. Norfolk Southern and all the major railroads have announced a number of steps they are taking to improve safety though regulators, and lawmakers have called for them to do more.
Federal regulators have said that safety data hasn't changed enough to show that the railroads' new operating model is unsafe. The figures do show that the rate of accidents per every million miles freight trains travel increased from 15.572 to 16.695 over the past decade even though the total number of incidents declined as railroads hauled less freight. The rate of accidents inside railyards also worsened from 11.044 in 2013 to 15.517 last year.
There have also been concerns raised about the safety of today's long trains that routinely stretch more than two miles. Bose said that the FRA recently warned railroads to be careful about the way they assemble long trains to reduce the risk of derailments.
The freight railroads favor longer trains because they allow them to deliver the same amount of freight with fewer crews and locomotives.