THE AMERICA ONE NEWS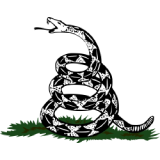 Nov 28, 2023  |  
0
 | Remer,MN
Sponsor: 
WISH-TEXT.COM
 Personalized AI Greeting and Sympathy Cards for the Social Media.
Sponsor: 
WISH-TEXT.COM
 Personalized AI Greeting and Sympathy Cards for the Social Media.
ABC News
---
---
LOUISVILLE, Ky. -- Two horses have died the past two days following injuries at Churchill Downs, the 11th and 12th fatalities over the past month at the home of the Kentucky Derby.
Filly Kimberley Dream was euthanized after sustaining a distal sesamodean ligament rupture to her front leg during Saturday's first race. Lost in Limbo was euthanized following a similar injury just before the finish line in Friday's seventh race.
The track stated in a release that both injuries were "inoperable and unrecoverable."
As team members mourn the loss of the animals, the statement added, the track is working to determine cause and appropriate investments to minimize risk to the sport and its property.
"We do not accept this as suitable or tolerable and share the frustrations of the public, and in some cases, the questions to which we do not yet have answers," the statement added. "We have been rigorously working since the opening of the meet to understand what has led to this spike and have yet to find a conclusive discernable pattern as we await the findings of ongoing investigations into those injuries and fatalities."
Also, a Kentucky steward's report from May 13 lists the previously unreported death of Bosque Redondo after finishing 10th in the seventh race. The report did not state the injury, but the colt was transported to Lexington for observation and eventually put down after a poor prognosis for recovery.
Churchill Downs' statement said it commissioned surface expert Mick Peterson to perform additional tests on the track and that the data did not raise concerns. The data is consistent with prior measurements from Churchill Downs or other tracks, the statement added.
An epidemiological study with the Jockey Club is reviewing each horse to determine undetected patterns not previously identified, the statement added.
---
AP sports: https://apnews.com/hub/sports and https://twitter.com/AP_Sports